Shopping
One of the major attractions of downtown Banff is the fantastic shopping that can be found along Banff Ave., Bear St. and all of the side streets and malls in between. Souvenir hunters have a wide selection of gift shops to choose from, and fashion lovers will be impressed by the range of clothing stores. Banff shopping options also include a good variety of jewellers, outdoor stores, ski shops, and don't forget to visit one of the candy stores for home made chocolate, fudge and ice cream!
Featured Listing - Smashing Cosmetica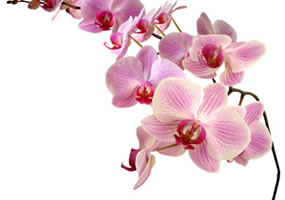 A cosmetic haven for beauty junkies everywhere. A one-stop beauty boutique that carries over 40 different lines of makeup, skincare, fragrances, mommy-to-be products, made for baby and children lines and bath and body products.
*Exclusive high-end cosmetics
*Brands rarely found elsewhere in Canada
*For glamour, sensitivity, or holistic body care
*Bright & clean atmosphere to test products
*Makeup artists available
201 Banff Ave
403 762 2188
For more information, take a look at the Smashing Cosmetica website.
To see further Banff shopping recommendations, please choose from the list below.
Beauty & Skincare
Clothing & Footwear
Camera
Chocolate & Ice Cream
Specialty Gifts
Jewellery
Sport & Outdoors
Western Wear
Books
Children
Shopping Malls